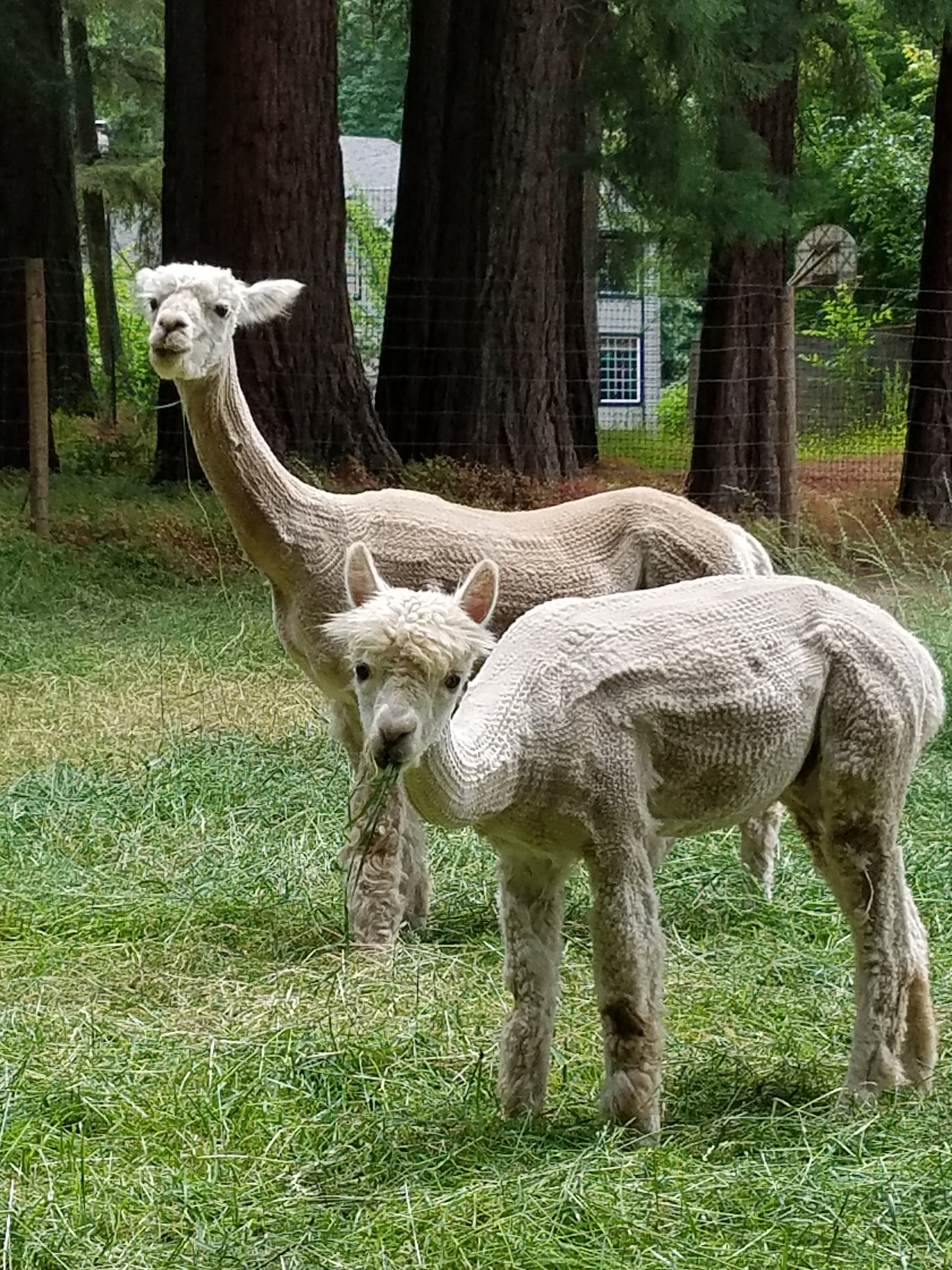 Jane and Dick Miller have always loved animals. Allergies prevented them from having a dog or cat, but that didn't stop them. Ten years ago, thanks to the generosity of Northwest Alpacas, they became the proud owners of two alpacas, Fito and Toyo. They built an enclosure, learned all they could about the care and feeding of alpacas, and began to lavish their new animals with love and attention. They still maintain a close relationship with Northwest Alpacas, where every animal is well cared for.
With the arrival of the alpacas came a deeper commitment to the mission of OHS. The Millers wrote: "We have always been advocates for the prevention of animal neglect and cruelty. However, caring for Fito and Toyo really brought home how our pets and large animals totally rely on us human beings." 
For many years, the Millers had been donating to OHS—because they love both animals and the organization. But they wanted to do something more. Contemplating a significant gift to OHS, they began discussing their options with Gary Kish, Vice President of Legacy Gifts and Strategic Initiatives. Gary informed them about the benefits of a charitable gift annuity, which would provide them income for life and a significant tax deduction as well.
A gift annuity is a contract between a donor and OHS. The donor makes an irrevocable gift to OHS, and in return, OHS agrees to pay the donor a fixed income for his or her lifetime.
After thinking it over, the Millers concluded that this giving strategy would be perfect for them. Last year, they established a new charitable gift annuity benefiting OHS. The income they receive will cover the property taxes on their home. A win for the Millers and a win for the animals!
For more information about charitable gift annuities, contact Gary Kish at legacyteam@oregonhumane.org or (503) 416-2988.