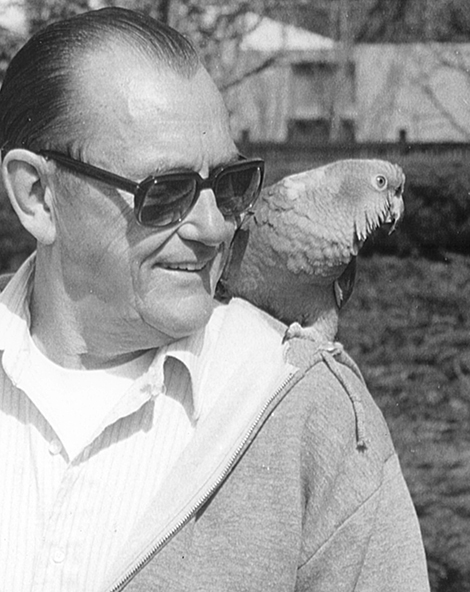 Two former school teachers whose love of aimals traces back for decades have generously left a bequest of more than $1 million to OHS.  Bert Rogers was a math teacher and counselor for more than 25 years at Lincoln High School in Portland.  His wife Velma, who preceded him in death, teaught primary school in Southwest Portland near their residence in Garden Home.  Bert was also a decorated World War II Army veteran, having landed on Utah Beach on D-Day.
The Rogers first began supporting OHS in 1997 and renewed their annual support every year for the next two decades. 
"Their family always included dogs, cockatoos, and other birds," said Bert's sister June Severns.  "Velma recued a parrot named Y-Jo sometime int he 1970s and Y-Jo took right to Bert."  Bert and Y-Jo would go on walks and sometimes Y-Jo would perch on the mailbox while they visited with neighbors. 
Bert and Velma were married for 49 years, until Velma's death in 1995.  Bert and Y-Jo enjoyed another 20 years together until Y-Jo died shortly before Bert's death in 2015.
The bequest recently received from their estate will be dedicated to current and future work to save and improve the lives of animals.  OHS is grateful for the generosity of Bert and Velma Rogers.
Read about other Legacy donors.