Oregon Humane Society is grateful for the legacy gift left by Althea Gray. Althea was a cat lover and a supporter of the animals at OHS since 1993. Over her lifetime, she had four cats, all who lived to be over 20 years old.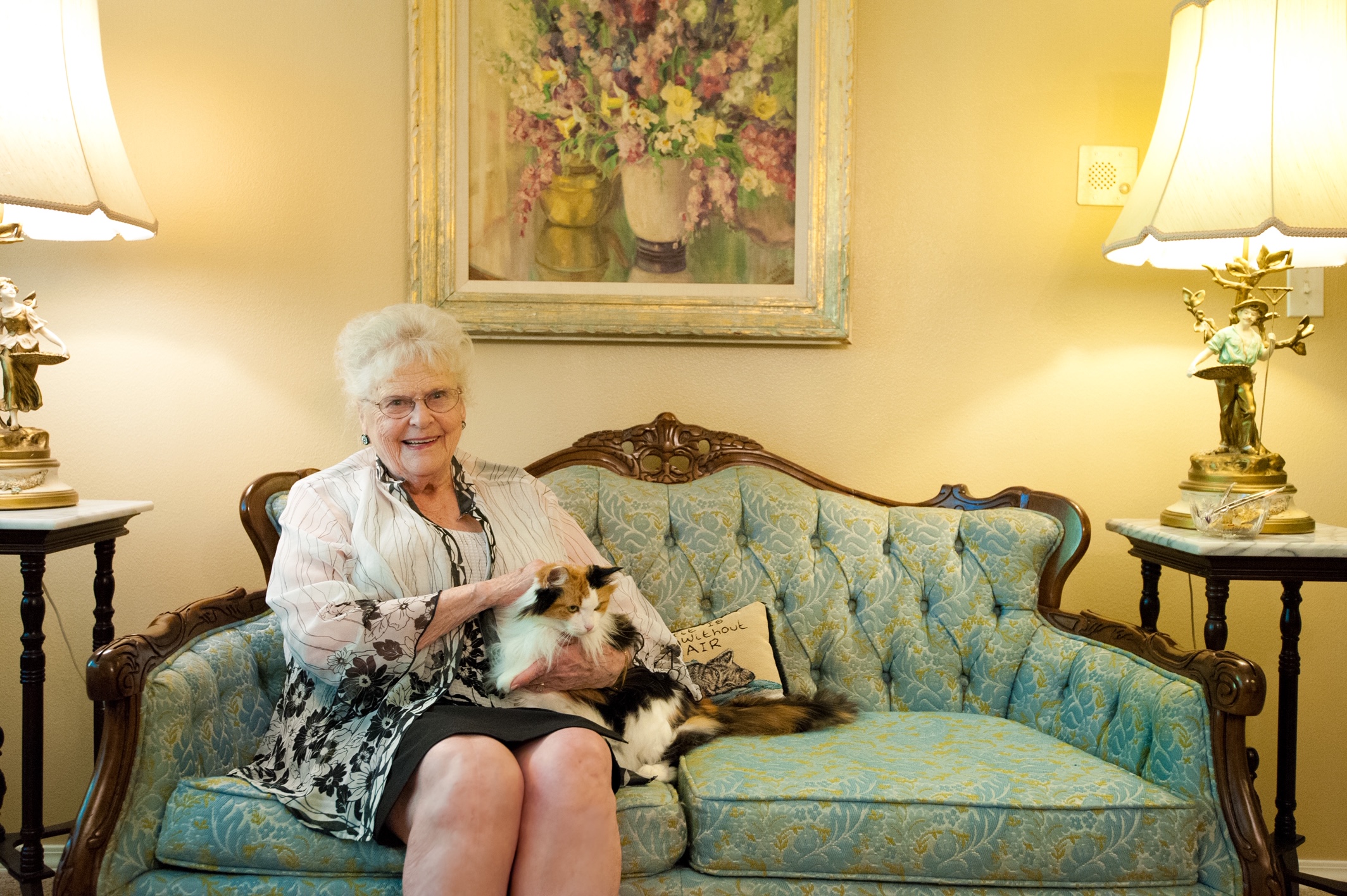 Althea was instrumental in the local Scandinavian community. She was a founding member of the Frieda Hansen Lodge #37, Daughters of Norway. As their first Treasurer, and later, as Grand Lodge Chaplain, Althea coordinated memorial programs and assisted in the scholarship program offered by the lodge. She also served several terms on the board of the Scandinavian Heritage Foundation.
Active in many professional organizations, Althea worked in the medical, dental and banking fields as an accountant and auditor. She was one of the first women to hold a management position at a savings and loan association in the 1960s.
Accomplished at crafts, Althea enjoyed cooking, baking, oil, watercolor and china painting as well as textile crafts. She taught spinning, knitting and carding wool to others in the Norwegian community. In 2003, Althea was awarded the Niskanen Award in recognition of her outstanding dedication to the Nordic community. In her later years, as her eyesight deteriorated, Althea continued with her beloved crafts by knitting blankets for cats.
Althea was married to Buck Gray for 50 years. Althea and Buck generously funded college classes for several youth from the local Scandinavian community. Buck died in 2004, and Althea remarried in 2017 to Bob Gauthier. They enjoyed traveling and being with their large family, although Bob sadly died later that year. Althea is survived by cousins, nieces, nephews of Buck Gray and the family of Bob Gauthier, who remember with fondness her generous energetic spirit and her special raspberry dessert.
Read about other Legacy donors.